Chairman of Anbang Insurance taken away for investigation, sources say, amid graft crackdown on financial sector
Wu Xiaohui, the chairman of Anbang Insurance who married a granddaughter of former paramount leader Deng Xiaoping, was taken away by mainland authorities for investigation, the Chinese language magazine Caijing reported on Tuesday, citing unidentified sources.
Wu, one of the most high-profile mainland billionaires, has been involved in a war of words with the leading magazine Caixin and its editor-in-chief, Hu Shuli, in the last few weeks about whether Wu and his company, Anbang, had been involved in ­irregularities.
Caijing reported on Tuesday that the China Insurance Regulatory Commission, the regulator of Anbang, had held a meeting with its executives on Saturday and informed them that Wu had been taken away, although detailed reasons were not given.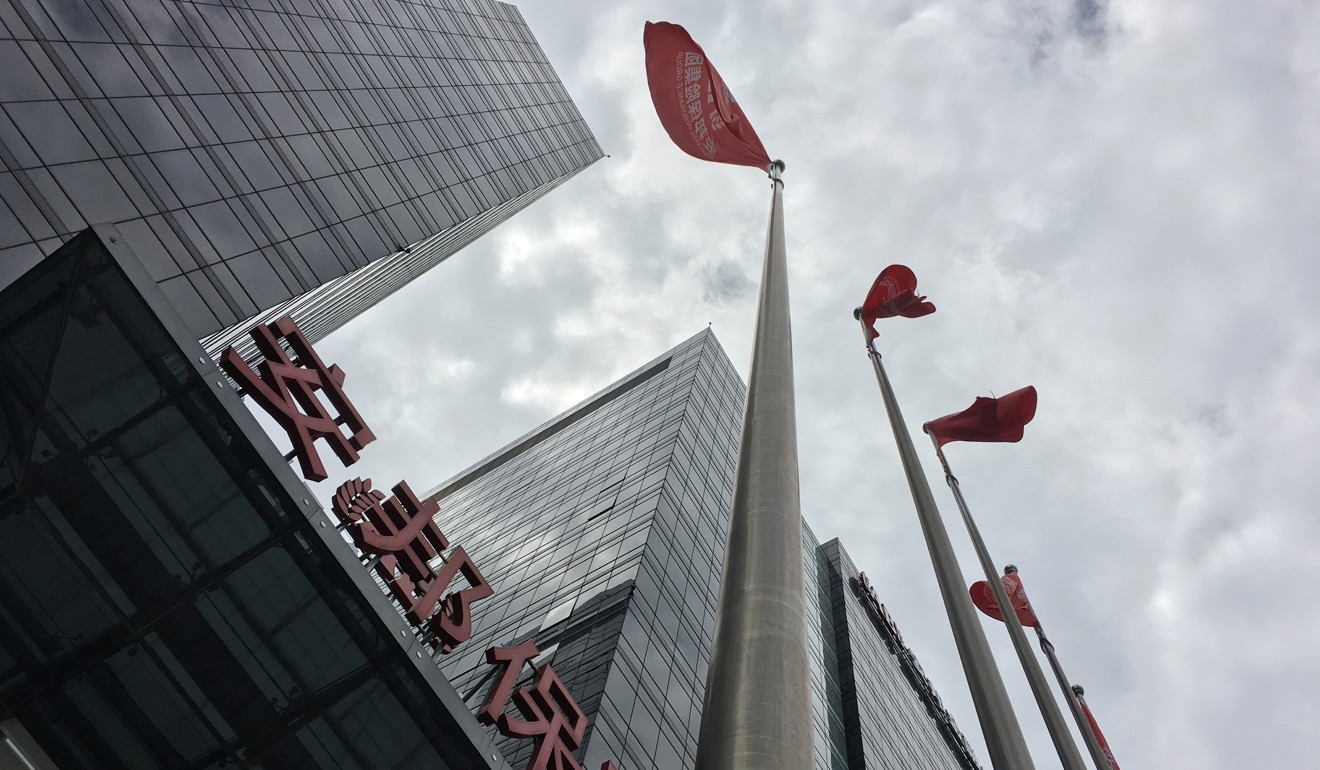 Anbang did not immediately reply to a request for comment.
A source who was familiar with the matter told the South China Morning Post that Wu had been "assisting relevant investigations" for a while, but had always managed to return to his office or home after a few hours of questioning. But Wu hadn't returned since he was taken away at the end of last week, the source added.
The anti-corruption campaign under President Xi Jinping is sweeping the financial industry. Earlier this year, Xiao Jianhua, one of the nation's most mysterious tycoons, was taken to the mainland to assist investigators in Beijing. Xiao has not been seen since. And Xiang Junbo, the chairman of the China Insurance Regulatory Commission, was sacked and put under investigation two months ago.
"If rumours of Wu Xiaohui's arrest or detention prove to be true, it may not immediately impact the insurance sector as a whole, but it could raise questions about Anbang's ability to remain a major player in outbound mergers and acquisitions," said Brock Silvers, managing director of Kaiyuan Capital, a Shanghai-based financial advisory firm.
Anbang has grabbed many headlines in recent years for its large cross-border acquisition deals, which included a US$1.95 billion investment in the Waldorf Astoria Hotel in New York.
The New York Times reported earlier this year that Wu had talked with US President Donald Trump's son-in-law, Jared Kushner, about buying into a skyscraper project in Manhattan. But the deal failed, partly because Beijing tightened control over outbound investments.
Anbang's plan to buy US insurer Fidelity & Guaranty Life failed as well, because the company couldn't answer detailed questions on its shareholding structure sought by financial regulators in the US.