Apps are revolutionizing the way we travel, and nowhere is this more true than China. Downloading these apps before you get to China can make everything a whole lot easier, as it alleviates problems with the language and can help you get your bearings. That's why we've listed the top 10 most useful China apps for travelers, whether it be language, directions, traveling, taxis, or restaurants.
Vehicle Apps
Didi taxi
You can call a taxi using your phone app like WeChat. It's very convenient and you can even book a taxi earlier. You need to install WeChat for this.
Mobike
Recently very popular bike which you can ride just for 0.5 rmb or 1 rmb. You just need to install the app and charge periodically when you ride it. you also need to pay the guarantee fee like 300 rmb. You can ask for refund once you don't wanna ride it anymore
Language Apps
Pleco (Free or Upgraded Version)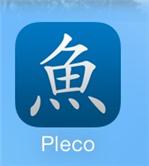 In terms of getting to terms with the Chinese language, Pleco is one of the best language-learning apps, and will also save your life if you can't read things such as menus, signs, or can't translate a tourist attraction name into Chinese. You can either input using pinyin (the romanization system of Mandarin), or you can draw out characters in order to translate them. The dictionary from English into Chinese is also very good.
Learn Chinese Mandarin (Free or Upgraded Version)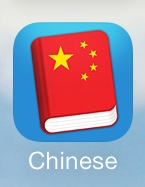 A great beginners' language app with sets of key phrases for the most important parts of traveling. Greetings, general conversation, numbers, directions and places, transportation, eating out, and emergency are all included in the free version. If you want to take your Chinese learning to the next level, consider paying $4.99 for the upgraded version which also includes vocab lists for time and date, accommodation, shopping, colors, regions and towns, countries, tourist attractions, family, dating, feeling sick, and more.
Navigation Apps
Google Maps (Free)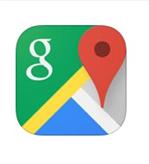 Google Maps is the best comprehensive maps service throughout China, as it is fully available in English and makes it easy to navigate around even if you don't speak the language. As for now, this google-powered service still works without a problem although that may change at any time.
China Travel Guide (Free)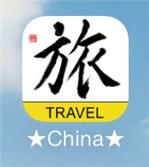 A travel guide with listings for popular tourist attractions throughout the country, including addresses, pictures, locations on the map, and other peoples comments on each of the popular tourist sites. Great for pre-planning or while you're on the road as this app can be used offline too, which is perfect if you're traveling without much access to Internet.
Transport Apps
Uber (Free)

Uber has been a revelation for many of China's big cities. Uber drivers in Beijing and Shanghai are generally friendlier than normal taxi drivers, and will be more patient with you (in order to get the 5-star rating following your ride). The vast amount of Wi-Fi around the country in hotels and restaurants means that even without 3G or a Chinese SIM you'll be able to request an Uber, and the driver will be able to find you based on the pin you have dropped at your location. Payment gets taken off your international card as per usual, it's very simple and cheaper than using normal taxis.
China Metro (Free)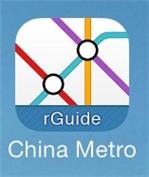 China Metro has a huge collection of subway maps from cities through China, whether you're traveling to Beijing, Shanghai, Guangzhou, or even smaller cities like Harbin, Wuhan, Hangzhou and Changsha. Even more conveniently, it also has information for Singapore, Hong Kong and Taipei if you're traveling off the mainland.
Taxi! China ($1.99)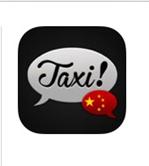 Taxi! China is the best way to ensure that you have important information to pass onto taxi drivers throughout the country about your hotel, the locations you want to go to, and can flawlessly communicate with them. It has lists of important phrases and phone numbers so that you'll never be caught off-guard or lost.
Social Apps
WeChat (Free)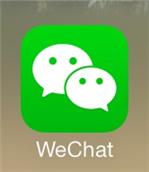 WeChat is the most popular messaging service in China, and is great if you're meeting people in China and want to stay in touch. Even in cases where you, for example, meet a lovely taxi driver and want to keep his contact in case you need him to drive you around the next day, WeChat is the best way to do this. You can send text and voice messages, and call people for free if you're both connected to either Wi-Fi, 3G or 4G.
Travel Help Apps
Flight Radar (Free or Upgraded Version)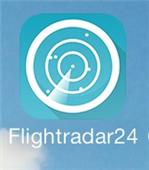 If you're considering doing a lot of traveling by air in China, Flight Radar may actually have more information than the airport when it comes to delays and actual flight times. Prepare by getting this app, and you won't regret it in case something unexpected happens while you're at the airport. Also great for those with a special interest in airplanes!
Dianping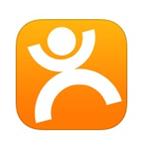 The main restaurant review site in China also has an app: dianping. It is perfect for finding out which restaurants nearby have good ratings from other customers. Although not all reviews are available in English, the basic information is, and the Chinese address makes it convenient to ask people how to get there (for example taxi drivers, just hand them the dianping review for wherever you want to go, or people on the street if you are lost).
VPNs
Some apps don't work in China, for example Facebook, Instagram, Snapchat and Twitter are not useable unless you have a VPN downloaded onto your phone. Consider buying a plan with Astrill or Express VPN if you think you'll want or need to use these apps while you are traveling.
Our Train-Booking App and Tours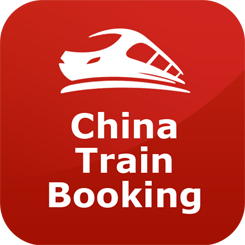 We've designed an app to connect mobile users with our acclaimed English-language China train service, making it easier for foreign travelers in China to book train tickets. Read more about it here, including information on how to download it.
Tours
Our tours will guide you as much or as little as you need, so you won't even need to use any of these apps if we guide you through China, as we'll take care of it all. To get in touch with us about organizing a tour, all you have to do is contact us through this form and tell us more about how many people are traveling, and where you'd like to go.
To get hired in China visit us now